JOB OPENING!
Malvern Library has an open part-time Circulation Assistant position.
All Job Listings
2023 Capital Campaign
While we have done much in the last 20 years to take care of our library, the library has not undergone a renovation in over 20 years. The 2023 capital campaign will be an effort to further improve and enhance the library's resources and services - for decades to come. To learn more about what updates will be made or to get involved, click the link below!
Capital Campaign
NEW: Meet Libby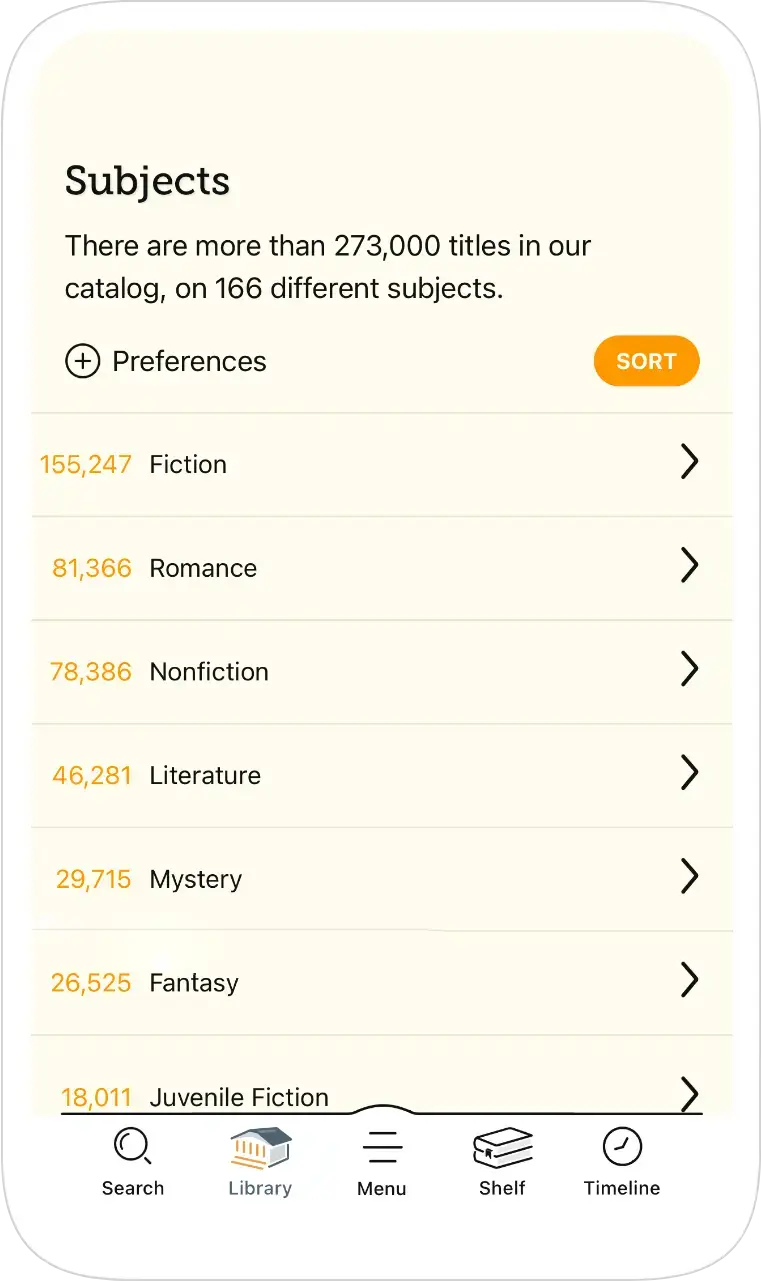 Access a Library On Your Phone!

Browse and/or borrow from our wide selection of audiobooks and e-books. Signup with your library card and enjoy a range of free content.
Meet Libby
2023 Gold & Silver Sponsors: THANK YOU!!
Bronze Supporters
Campli Photography, Inc.
Flying Pig Saloon
Lentz, Cantor & Massey, LTD
Mauger-Givnish Funeral Home
National Bank of Malvern
Restaurant Alba
Worrell's Butcher
Library Services
Our Collection
We offer a wide variety of titles at the Malvern Library, from bestsellers to the classics. Our collection of books, audiobooks, DVDs (no rental fee!), magazines, reference materials, and newspapers is sure to offer something for every potential need. Can't find it here? Search our catalog to place holds on items from other Chester County libraries. Or try searching our eBook collection.
PC, Printer, & Scanner Services
Need to use a computer? We have four computers open to the public, two printers, a copier, and a scanner. Printed pages cost $0.15/page for black and white and $0.25/page for color. There is also a touch screen computer loaded with children's games in the children's area.
WiFi and Hotspot Services
If you brought your own device, the library has free WiFi. On the go? The library now has mobile hotspots available for checkout. Call us to check on availability at 610-644-7259.
Request a Hotspot
Programs & Events
At Malvern Library, we have many regular events, including children's story times and a book club. Currently these events are occurring either online via Zoom or outside in person. Some do not require any advance registration, but many do. Please be sure and check each event description carefully. If you have any questions about a specific event, feel free to call the library. See all of our events on our calendar, including special one-time events, by clicking here.
Borrow-A-Museum Pass
Museum passes are a fun and FREE way to experience local attractions with the family. All you need to place a hold is the barcode on your library card and your PIN associated with the account. Please contact the library if you have any questions or need assistance placing a reservation.
Request a Museum Pass
Library of Things
Family Activities! Choose from a selection of board games to take home and play with the whole family. Or borrow one of our record players to try an album from our Vinyl Collection. All you need to place a hold is the barcode on the back of your library card and your PIN. If you have any difficulty reserving a board game, please contact the library.
Request a Board Game
About Us: A Brief History
It all began in 1873 when members of the Society of Friends – for $5 per share of stock – formed the Malvern Library Company. In 1894, the "Public Library and Reading Association" was established by a citizens' group, and in 1899, the Malvern Public Library was chartered. Since 1912 when the Library moved into...

Click a link below to learn more about us:
FAQs
Can I donate books to the library?
The short answer is yes! We accept books that are in good condition and have been published within the last 5 years. Your donations will be used to sell at our seasonal book sales. All profits from the sale go directly to benefit the library. Donate books here!

Can anyone use the computers?
Yes! If you already have a library card, you may use your barcode to log in. If you don't have a card, you may ask someone at the front desk for a guest pass.

Does the library have a copier or printer?
Yes both! Scans are free, but any printed pages cost $0.15/page for black and white and $0.25/page for color. Ask a librarian if you need any assistance with our in-house technology.

Do you have e-books?
We do! The Chester County library system uses and app called "Libby" to share e-books and audiobooks with our patrons. All you have to do is download the app and connect the barcode on your card to your account.

Do you have wifi hotspots at your location?
We do! The Malvern library has two Hot Spots available to borrow for up to 2 weeks at a time. Each week's rental cost $14. If our location doesn't have an available Hot Spot, you may check with any of the other Chester County Library locations to see if they have rentals available.

Do you have a list of all your events/programs anywhere?
Yes! Check out our calendar page. You'll be able to browse through and register for programs all in one spot.
External Links
The below links provide various services to our community. Click the links below to learn more and feel free to reach out to a library member for assistance!