Review of "The Strangers" by Margeret Peterson Haddix
Posted November 30, 2022 By Megan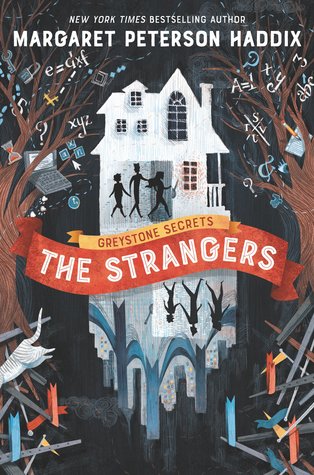 Review Written by Sahana
One of my favorite books of all time is "The Strangers''. I read it a while back after my cousin recommended it to me. I love how Margeret Peterson Haddix's story unfolds so creatively. It is like no mystery you have ever read before. The characters Chess, Emma, and Finn are each very different. Chess is a protective older brother, Emma loves math and is the smart one, and Finn is the silly and playful one. Each chapter is shown through a different point of view. One of the best things about this book is that it is relatable to many readers as the main characters are different ages and each of them have different personalities.
The book starts off with their mother disappearing on a sudden "work trip". The kids are left to be taken care of by Mrs. Morales and her daughter, Natalie. After the sudden disappearance of their mom, strange events start to occur. These events begin after the reports of missing children with the same first and middle name as them, same age, and birthday. After solving all the codes, they finally find the answer to what their adventure has led them to. Not only does this book have a great mystery, it also connects with many different kinds of readers.
Margaret Peterson Haddix is an excellent author who also wrote the bestselling books "Double Identity" and "Among the Hidden." Her books always have exciting stories with amazing plot twists. Her books are fantasy, sci-fi, and dystopian. This book is intended for grades 7-11. After reading this book there are also other books part of this series called "The Deceivers" and "The Messengers." I hope you found this review interesting and read the book "The Strangers" by Margeret Peterson Haddix!
---